Posted by QuoteColo on May 08, 2018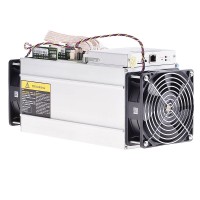 Bitcoin mining can be incredibly profitable. Currently, the bounty for a bitcoin block is 25 bitcoins – that is a significant amount of money, even at the current trading value of the cryptocurrency. For those interested in getting into mining, whether on their own or as part of a mining pool, one of the first considerations is the software that you'll need to use (in addition to making sure that your machine is up to the task of crunching big numbers). What are some of the best bitcoin mining software solutions on the market today?
What to Consider When Buying Bitcoin Mining Software
There really is no such thing as "the best" bitcoin mining software. What's right for you will not be right for another miner. This is due to a number of different factors, such as the type of mining rig you choose, the cost of energy in your area, whether you're joining a pool or going solo, and more. If you choose to join a pool, you may be required to use that pool's specific mining software. If you're choosing your own software, look for an option that allows you to configure your settings to your preferences, that gives you control over all aspects of your machine, and that also allows you to keep tabs on things like operating temperature that can affect your hardware.
Build Your Rig
It should be noted that while some cloud bitcoin mining software is designed to run on a standard home machine (PC or Mac), this may not be the best solution. Bitcoin mining has become much more challenging lately, and home users with basic machines often find that their power consumption costs outstrip the rewards they are able to earn. It may be worth joining a pool in this instance, rather than going it alone.
Pools
If you decide that joining a pool is right for your needs, you'll want to know a bit more. There are three major players – AntPool is the largest, followed by F2Pool, then BTCC Pool. BitFury, BW.com, Slush, BitClub Network, Kano CKPool, KnCMiner and others are also available, although each has a successfully smaller share of the pie.
Bitcoin Mining Software Options
There is no shortage of bitcoin mining software solutions on the market. We've collated some of the more popular options below, in no particular order.
CGMiner – One of the best things about this particular software is that it can operate on either a Windows machine, or a Mac. It also supports Linux as an operating system.
BFGMiner – Written in C, BFGMiner is modular, and allows you to install only those modules that you want and need. It also offers a wide range of capabilities for controlling and monitoring your hardware, and also offers overclocking capabilities. Note that it only works on Windows and Linux/Ubuntu setups.
EasyMiner – If you're looking for a standard x86 or x86-64/ARM architecture friendly bitcoin mining software, this is your option. It supports both bitcoin and Litecoin mining, and it does support both the network and Stratum mining protocols, as well.
Multiminer – Designed to work with Windows, Mac and Linux, this desktop bitcoin mining tool also allows you to mine other cryptocurrencies. It can also connect multiple devices, and provides a central dashboard to allow you to switch between those devices.
GUIMiner – Note that GUIMiner is not really a bitcoin mining software in its own right. Rather, it's a graphically-designed interface that works with other bitcoin mining software on the market to make information aggregation simpler and data easier to digest.
These are just a few of your options. Whatever software you choose, make sure to compare the feature set to those of other options on the market so you can make an informed decision.