Orlando Florida Bitcoin Mining Hosting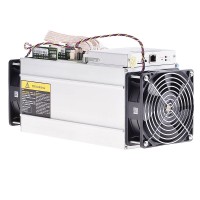 QuoteColo offers a free, no obligation miner hosting pricing service. We will source you direct mining hosting pricing from pre-qualified and reliable miner hosts in Florida. We also offer additional mining farms in other parts of the USA, Canada & China. Pricing from 5 to 7 cents kwh all in. We can also source top of the line next generation miner units (S19, S17, M30, M20, etc) from well known miner manufacturers and resellers – Bitmain, Innosilicon, MicroBT, etc. Contact us for more details:
sales (at) quotecolo.com
call 888-400-5732
text 617-640-0309
contact form top page
  The city of Orlando might be best known as the home of vacation destinations like Disney and Universal, but it has also become an international business hub. It attracts businesses from all industries, particularly the technology sector. For bitcoin miners, one of the prime attractions is access to low energy costs – the state of Florida's average is just 9.99 cents per kWh. Compare that to the national average of 10.55 cents per kWh, or the 11 or 12 cents per kWh of some northern states.  
With that being said, bitcoin miners require more than low energy rates. They need the help that can only be provided by Orlando bitcoin mining colocation providers. Of course, choosing the right data center is not a simple process, and it can be immensely challenging to find a host that can offer a bitcoin rig, plus the uptime, redundancy and security needed.   Let us help streamline the process for you. We've sorted, ranked and collated all the Orlando bitcoin mining colocation providers and we can help ensure that you are able to choose the best option for your specific needs.  
Orlando Florida Bitcoin Mining Provider #1: Located just of I4, this cryptocurrency colocation (and hosting) provider offers suites, rack cabinets and cages. The facility spans just over 7,000 square feet, and it features N+1 HVAC. It is located outside the floodplain, and features automatic fire suppression, plus state of the art security. Rates here begin around $130 per KW.  
Orlando Bitcoin Mining Provider #2: Featuring cages and rack cabinets, this facility is located off of I4 north of Orlando. Choose from dedicated servers, or opt to host your own rig here. The facility is fully redundant in terms of power and cooling, and offers access to multiple fiber connections. Security is provided 24/7. Costs here start around $150 per KW.  
Orlando Bitcoin Mining Provider #3: Not far from 414 and 434, this Orlando bitcoin mining colocation provider offers 24/7 access control, full power and cooling redundancy and more. Choose from cages or rack cabinets, or build your own dedicated server. Virtual servers are also available, and the company can host your own rig if you have one. Expect to pay around $140 per KW.  
Orlando Bitcoin Mining Provider #4: Located on Kennedy Boulevard in Orlando, FL, this data center spans 115,000 square feet and is on the same block as one of the city's premier carrier hotels. It features full power redundancy, as well as cooling redundancy. Not that cloud services are available as well. Costs start around $170 per KW.  
Orlando Bitcoin Mining Provider #5: This bitcoin mining facility is located in the heart of downtown, not far from the executive airport. It offers 24/7 security, a 100% uptime guarantee, and full power and cooling redundancy. Costs average $180 per KW.   Don't struggle to find the right Orlando bitcoin mining colocation provider – let QuoteColo help. Use the form on this page to obtain a free quote, or call us at 888-400-5732.