Even companies in small towns like Smyrna can do much more if they have colocation services at their disposal. With no local options for Smyrna colocation services though, you may think you're at a dead end. Fortunately, this isn't the case. Countless companies have relied on us in the past for a number of reasons including:
Custom Service—colocation is not a one-size-fits-all service. Instead, the right provider will be the one that can meet your unique needs. So QuoteColo begins our work by sitting down with you and figuring out what you need from a provider. If you don't entirely know, don't worry. Remember: we've been in the industry for 15 years.
48-Hour Turnaround—even though we provide you with a custom list (which will even include quotes), QuoteColo only needs 48 hours to do it. Contact us today, and within two days we'll have a list of companies that can provide you with the Smyrna colocation services your company needs.
Risk-Free Service—QuoteColo doesn't charge you a thing for our help, nor are there any obligations to use the companies we recommend. So you don't have anything to lose by letting QuoteColo come to your aid.
Some of the companies we know of that can provide yours with Smyrna colocation services include:
Market Street, Wilmington 19801
501 Silverside Rd, Suite 105, Wilmington 19809
650 Pencader Dr., Newark 19702
Smyrna was probably settled sometime around 1716. Back then it was called Salisbury, though many inhabitants simply referred to it as Duck Creek. It didn't take long before this community was packed with merchant vessels and a thriving community built around this industry. Along with shipbuilding, other prosperous fields of business in the area were lumber, grain, peaches, and even fertilizer. The name Smyrna was made official in 1806.
Nowadays, Smyrna is about three times larger than it was prior to the 20th century and it continues to grow in terms of population. The city enjoys a unique position, being just a dozen miles north of the state capital and 30 miles south of Wilmington and Newark. This has landed it all kinds of business in the financial, IT, and merchant industries amongst others. These companies depend on reliable Smyrna colocation services. Yours can too.
Let QuoteColo Match You With Top Ranked Colocation Providers in the Smyrna Area Today!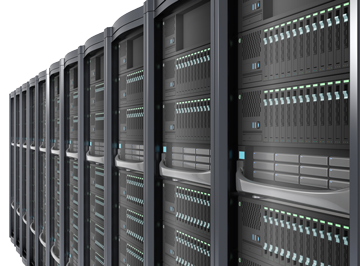 If your company is in need of reliable Smyrna colocation services, contact QuoteColo today. You can call us at 888-400-3762 or submit your information through the above form.