Get Colocation Quotes for Boston

Massachusetts

Fast
Q4 2019 Promotional Pricing – 42U Cabinet, 20Amp 110v power (16Amps usable), 300Mbps, 100% Uptime SLA, /29 IPv4, & 24/7 free reboots. $599/month & free install. To take advantage of this limited offer, fill out the form above and type "Boston $599" in the Requirements field. Other promotional pricing is available as well for per U space, 1/4 racks, 1/2 racks and private cages. Please contact us directly for a custom price quote.
Contact Methods
contact form above
sales@quotecolo.com
call 888-400-5732
text 617-640-0309
Boston, Massachusetts is a technology hot spot. Start ups and enterprise companies alike prefer the Boston area because of the abundance of venture capital and talented high tech graduates from Universities like MIT, Harvard, Tufts and Northeastern. 'Boston' is also home to some of the finest tier 3 and tier 4 data center colocation facilities in the Northeast. Large tier 1 telecommunications providers such as Verizon and ATT operate data centers with affordable pricing in the metro Boston area. Along with the larger Tier 1 telecom providers, there are a handful of regional and local colocation providers such as Xand and Expedient that offer data center space and managed hosting services in Boston, along Route 128 and in the suburbs.
In addition to servicing the Boston area, Quotecolo is proud to provide data center services throughout the entire Massachusetts region. Our Massachusetts based colocation data center services cover the following areas:
Boston Colocation
1 Summer St.
500 Rutherford Ave.
451 D St.
56 Roland St.
109 Brookline Ave.
Somerville Colocation
70 Inner Belt Rd.
50 and 59 Inner Belt Rd.
Cambridge Colocation
300 Bent St.
89 Fulkerson St., First Floor
Medford Colocation
Marlboro Colocation
250 Locke Dr.
34 St. Martin
313 Boston Post Rd.
Andover Colocation
Waltham Colocation
115 2nd Ave.
600 Winter St.
265 Winter St.
Boston colocation providers offer a wide range of hosting services to meet their client's hosting requirements. "Boston colocation services" include the following:
Per U Colocation – a few Boston area colocation providers will host single per U servers. Most per U providers in Boston are resellers who offer space at well established data centers like Internap, One Summer or Digital Realty Trust. Boston per U pricing is not cheap and typically starts at $150 a month which includes a U of space, 1amp and a 1 Mbps of bandwidth.
Partial Rack Colocation – resellers and some of the local and regional Boston colo providers offer partial rack colocation options. Rack space can be found in ¼, 1/3 and half rack increments. Once again, just like Boston per U pricing, Boston partial rack pricing is not cheap. Pricing typically starts at $500 a month and up!
Full Rack and Full Cabinet Colocation – Qualified local and national Boston Colocation providers offer open racks and secure cabinets. Full racks and cabinets are typically supplied with redundant 20 or 30amp 110v (208v as an option) along with a 100Mbps or GIGe port. Full rack/cabinet pricing starts at $1250 a month.
Private Cages and Custom Suites – The larger Boston area data centers such as One Summer, Windstream, Expedient, Verizon, ATT and Xand all offer private cage space. Private cages come in a variety of sizes – 4 racks, 8 racks, 10 racks and up. Power can be supplied per amp and some providers are now offering metered power as well. Custom suites that meet client's requirements for office space, disaster recovery, etc., can also be found in and around the Boston area. Private Cage and custom suite pricing typically starts at $4000 a month.
For Boston companies looking for a managed solution, several hosted options are available:
Self Managed Dedicated Servers – the Boston data center will provider the server(s) and your firm will receive "root access." With a Boston self managed dedicated server, the provider will manage the hardware, internet transport and data center environment. Your only responsibility will be the operating system, content and applications residing on the server(s). Self managed servers in the Boston area start at $100 a month.
Fully Managed Dedicated Servers – the Boston managed host will provide the servers(s) and they will manage the operating system, applications and software. Your only responsibility will be for the content. Additionally, clients will receive back ups, security and other necessary managed services like load balancing, clustering, database administration, etc. Boston fully managed dedicated servers start at $250 a month.
Public, Private and Hybrid Cloud Hosting – many Boston colocation pricing providers now offer various forms of cloud hosting solutions. Public cloud solutions are available for clients looking for cost-effective and scalable hosting options. Private clouds are a better fit for organizations interested in privacy and security. Hybrid clouds offer a flexible alternative for clients who need to mix and match public and private cloud hosting and for those who may need to add a cloud solution to an existing dedicated or colocation Boston server infrastructure. Boston cloud pricing typically starts at $100 a month.
If your firm is looking for Boston server colocation, give our FREE service a try!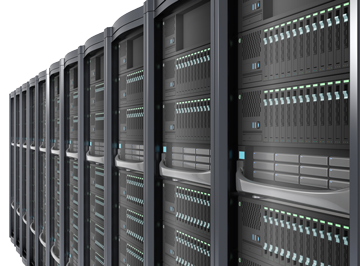 With a single call or email, you will be on the way to receiving hosting quotes from the most qualified and cost-effective Boston area data center providers. Call 888-440-5732 or email sales (at) quotecolo.com.