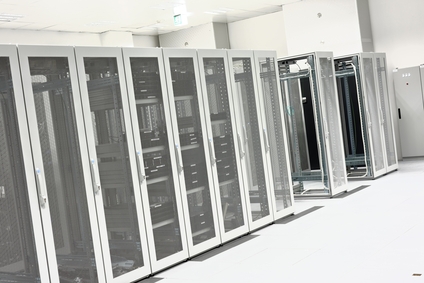 While Minnesota has a number of colocation suppliers, Bloomington doesn't have any local options. That doesn't mean there aren't companies that provide Bloomington colocation services, of course. But it does mean that you're in for a lengthier process on your way to finding the ideal provider. Fortunately, you can call on QuoteColo for help. Our company has been connecting businesses like yours with providers of Bloomington colocation services for 15 years. The benefits of working with QuoteColo include:
Custom Recommendations—any business could simply run a search on nearby providers of Bloomington colocation services and recommend whatever came back. But QuoteColo is dedicated to finding you providers that are perfect for your needs. This means sitting down with you and finding out what you're looking for from a provider. Only then do we go collect data on companies in Minnesota that meet your requirements. You'll be able to tell the work we put in when you see the list we provide and all the details that come with it.
Immediate Turnaround—QuoteColo doesn't even need that much time to handle this service. While it can take weeks for most companies to look into providers in the surrounding area, QuoteColo will provide you with the above list in no more than two days.
No Cost Whatsoever—the reason it's such an easy choice to accept our help is that we charge you absolutely nothing for the service. You're also under no obligation to go with the providers we recommend.
There are a number of companies that provide Bloomington colocation services for you to choose from. Three we recommend are:
511 11th Ave S, Suite 450, Minneapolis 55415
7700 France Avenue South, Edina 55435
3500 Lyman Blvd, Chaska 55318
Bloomington is Minnesota's fourth largest city. It's almost dead center in the southern metro area, located just 10 miles south of Minneapolis. Originally, Bloomington was established as a suburb to accommodate the housing boom that accompanied the end of World War II. Since then, an extensive park system has been added to the city, as well as two wildlife refuges.
Compared to both St. Paul and Minneapolis, Bloomington has more jobs per capita. This isn't too surprising when you realize it's home to the Mall of America. However, Ceridian, HealthPartners, and Toro all have their headquarters there too. These businesses all depend on colocation.
If your company is ready to take the next step with colocation, give QuoteColo a call today. Our number is 888-400-3762 or you can submit a Quick Form.