Get Colocation Quotes for New Jersey Fast
Q4 2019 Promotional Pricing – 48U Cabinet, 30Amp 110v power, 20Mbps, & 24/7 free reboots. $699/month & free install. To take advantage of this limited offer, fill out the form above and type "NJ 699" in the Requirements field. Other promotional pricing is available as well for per U space, 1/4 racks, 1/2 racks and private cages. Please contact us directly for a custom price quote.
Contact Methods
contact form above
sales@quotecolo.com
call 888-400-5732
text 617-640-0309
7 Best New Jersey Colocation Server Hosting Providers
This region of the country has been a hot spot for data centers for the last ten years. In fact, New Jersey has more data centers per square mile than any other state in America. There are several factors that make New Jersey an ideal location for data centers. The first and most obvious factor is its proximity to Manhattan. Many enterprises in New York City are put off by the high costs of data centers in the Five Boroughs. These costs are partially due to the high power and real estate charges, which are not shared by New Jersey. There are many providers in New Jersey that you can choose from, but this article lists only the seven best to make it easier for you to choose one.
Telx
Telx, located in Clifton, is the biggest colocation server hosting provider in New Jersey. They have nearly 600,000 square feet of real estate, and have many thousands of servers available. Their size allows them to offer slightly lower prices than many of the other providers, but they are still known for excellent customer service. They offer a variety of different services, including public hosting, private hosting, partial racks, and full cabinets.
CoreSite
CoreSite, located in Seacaucus, is one of the newer data centers in New Jersey. They recently built a state-of-the-art 280,000 square foot facility. While they are not quite as cheap as Telx, they are slightly more technologically advanced. They offer cutting edge equipment and services, such as multiple varieties of cloud hosting. The design of the building itself is also worth noting. It is designed to withstand any and all types of weather that may hit it. Many data centers in the area went out when Hurricane Sandy hit, and CoreSite is determined to stay live should a similar event occur.
Digital Realty Trust
Digital Realty Trust, located in Totowa, is situated on a 34 acre campus. They've already converted a large warehouse on the site to a data center, and have plans to convert more space. When they do this, they could become one of the largest data centers in New Jersey, which would likely drive their prices down even further. Digital Realty Trust, also known as DRT, is known for their connection to their customers. They maintain active social media accounts and regularly communicate with their customers on them, unlike most other data centers.
Internap
Internap, located in Seacaucus, has 100,000 square feet of real estate at its disposal. It has been around for years and is one of the most respected and well-established datacenter companies in New Jersey. They offer a fairly standard range of products and services, but there is one thing about Internap that is hardly standard. They are a family-owned and run company, and they are known for making their customers feel like they are friends instead of merely numbers. Many of Internap's customers have been there for years and wouldn't think of moving, which shows how high the customer satisfaction level is.
Interserver
Interserver, located in Seacaucus, approaches things a little differently. While the other companies on this list charge by the month, Interserver charges by the year. This allows them to provide excellent prices, while ensuring stability for both the company and their clients. This sort of structure isn't right for everyone, but some enterprises swear by it. Interserver offers public and private hosting, partial and full racks, and several different services to ensure security. They are known for utilizing cloud storage to a great extent.
vxchange
Vxchange, located in Jersey City, is the newest member of the list, having just opened up last year. They use cloud storage almost exclusively, although they do offer offline storage for those concerned about security. The average client has nothing to worry about, however, as Vxxhange is known for having the highest security for its cloud storage clients of any data center in New Jersey. They use several different proprietary programs not available to other data centers to ensure maximum security. They have not had a single data breach in the year they've been open, and it doesn't look like happening any time soon.
QTS
QTS is a trusted name in the New Jersey data center industry. They may be smaller than some of their competitors, but they offer more personalized customer service. Their prices are about average for the region, but they offer deals if clients commit to hosting their data their for a year or more. They also offer 24/7 customer service, a feature that sets them apart from the other data centers on this list. Smaller companies that want a close relationship with their data center would struggle to do better than QTS.
New Jersey Colocation Pricing
Northern New Jersey colocation has been a hot spot for data center growth over the last decade. Well known New Jersey data center providers have added new data center space at an astronomically rate, making this state the most "dense" data center market in the entire United States. Below are just some of the major New Jersey colocation data center announcements made in early 2016:
Telx which already has a 179,000 square feet colocation facility in Bergen announced a new data center expansion of 215,000 square feet adjacent to its 179,000 square foot existing facility in Clifton.
CoreSite recently closed a $65 million deal to build a 280,000 square foot data center in Secaucus.
Digital Realty Trust (DRT) purchased a 34 acre site in Totowa, NJ and plans to convert one of the existing buildings into a data center.
Internap signed a long-term lease for a 100,000 square foot data center in Secaucus, NJ.
Northern New Jersey is an ideal area for colocation providers. With its close proximity to NYC/Manhattan, New Jersey is easily accessible by car or mass transport. Compared to NYC and other major northeast cities, New Jersey power and real estate rates are much more cost-effective. In addition to this, Northern New Jersey is considered much "safer" from Hurricanes compared to low lying areas like Manhattan and Long Island. During Hurricane Sandy most NJ data centers didn't miss a beat, while their Manhattan counterparts were flooded and suffered power outages and network downtime. Enterprise clients looking for colocation space in the Tri-State area should give New Jersey a "strong" look for a variety of reasons – cost, reliability and options.
New Jersey Colocation Services
New Jersey Colocation data centers offer a wide variety of hosting services to meet their client's hosting requirements. Here is a partial list of the available options:
Managed and Unmanaged Colocation

perU, partial racks, 42 and 44U secure cabinets, private cages and custom suites. Per U colocation pricing starts at $50 a month. Full cabinet pricing starts at $800 a month which includes 20amp power and a 100Mbps connection.

Self and Fully Managed Dedicated Servers

Windows, Linux, FreeBSD dedicated servers with managed services like firewalls, load balancing, clustering, network back up and storage. Self managed dedicated servers pricing starts at $100 a month. Fully managed servers start at $250 a month.

Private, Public and Hybrid Cloud Computing

scalable, secure and cost—effective cloud servers available on demand. Public cloud pricing starts at $50 a month. Private cloud hosting starts at $500 a month.

Industry Compliance Hosting

qualified New Jersey data centers meet industry compliance standards like SAS70 Type II, SSAE 16 Soc2, Sarbanes Oxley, HIPPA and PCI.

Disaster Recovery/Business Continuity

rack space and office space available on a monthly lease rate. Disaster recovery pricing is custom and varies on a client's rack space and office space specifications.
The QuoteColo Service Makes Your Search for New Jersey Colocation Easy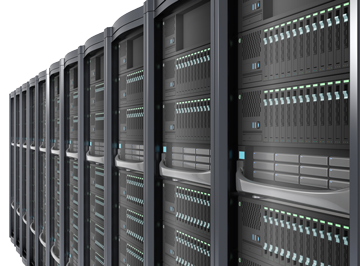 Use the QuoteColo service to save yourself time and money when searching for a New Jersey colocation facility. Our free service will source you direct quotes from the most qualified data centers in NJ. With one simple phone call or email, you will receive several price quotes from the best data center options in New Jersey. There is no obligation and our service costs you nothing!
Related Articles