Antminer S9 Colocation & Antminer S9 For Sale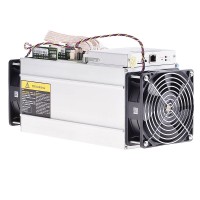 Partial USED S9 INVENTORY (Q2 2019)*
Please keep in mind that this is NOT an Ebay or Amazon type marketplace, we offer bulk and wholesale price options for buyers looking to purchase larger quantities of ASIC/S9 miners at a discounted rate. Listed prices can be negotiated based on volume.
Given the recent spike in the price of BTC and the Chinese rain season, used S9s are very hard to find and their overall pricing is higher compared to earlier in 2019. The list below are deals that have been sold in 2019. Please contact sales (at) quotecolo.com, text 617-640-0309 or call 888-400-5732 for updated options and pricing.
Kansas City, MO – 3200 S9 13.5TH, $145USD each, minimum buy quantity of 500 units, buyer responsible for shipping costs or just pick up
Quebec, Canada – 1300 S9 (mix of 13.5 & 14.5 TH) $155 USD each plus shipping
Canada – S9 13.5TH, $135 USD plus shipping (MOQ of 1000+)
Dallas, TX – 215 S9 13.5 TH, $170USD each, buyer responsible for shipping costs
Los Angeles, CA – 15 S9 12.5TH, $170 each, buyer pays shipping cost
Albany, New York – 90 S9 13.5TH, $165 each, seller will ship to anywhere in USA, buyer pays for shipment cost
New Orleans, LA – 523 S9 13.5TH, $169 each, buyer must take ALL and pay shipping costs
Seattle, Washington – 90 S9 13.5TH, $170 each, buyer pays shipping
Alberta, Canada – 110 S9 13.5TH, $175USD, buyer pays shipment costs and duties
New York City, NY – 23 S9 12.5TH, $170 w PDU, pick up or pay shipping
New Jersey – 25 S9 13.5th & 50 L3+ all with PSU, call for pricing
Atlanta, GA – 500 S9 13.5TH w psu, $215USD, pick up or pay shipping
Los Angeles, CA – 15 S9j units, $180USD, plus shipping
Quebec City, Canada – 500 S9 13.5TH, $195USD plus shipping and taxes (if applicable)
Miami, Fl – 56 S9 14.5TH, $275 plus shipping
Vancouver, CAN – 200 S9 14.5TH without PSU, client pays shipping and fees, $299 each
China – 5000 S9 12.5TH, $308 each plus shipping and tariffs
* This is ONLY a partial list and the supply of used S9 options changes on a daily basis. Please contact at sales (at) quotecolo.com or text 617-640-0309 for more information.
If you are interested in buying or selling Antminer S9s, please fill out the form above and in the "Requirements" field – please provide the following information – (1) Buy or Sell (2) Model type (3) Quantity (4) and Location of the Miners (if applicable). You can also call 888-400-5732 or emails sales (at) quotecolo.com as well.
BEAR MARKET COLOCATION STRATEGY: Purchase used Antminer S9s and find low a lost cost colocation host to achieve an ROI. Contact us for up to date pricing options. Several of our clients have taken advantage of this strategy and are making money even with the raidly changing price of Bitcoin. As an example, several of our clients have taken advantage of this package offered in Russia (USA owned company): Buy certified used S9s 14.5TH (onsite already which means not taxes or shipping costs) and host them for $42-$55USD a month "all in." With BTC over 5k, an ROI can be achieved in approximately 3 months.
To receive a free whitepaper on "How Bitcoin Miners Adapt In a Bear Market" just fill out our contact form above and write "Bear Market Whitepaper" in the requirements field. Contact us directly at the form above if you are interested in either selling or buying used S9s or other ASICs. We have a HUGE network of both buyers and sellers available and our inventory of options changes on a daily basis.
New Antminer Bitmain Pricing (100 + units/less than 100 units)*
Bitmain Antminer S11 $526/$439
Bitmain Antminer S15 $935/$935
Bitmain Antminer T15 $580/$670
* above pricing includes shipping and tariff costs to North America, customer responsible for 2.7% import fee paid directly to the courier.
Antminer S9 Specifications & Details
With a hash rate of 12.93TH/s +- 7%, the Antminer S9 is the workhouse of the mining
industry for Bitcoin mining. It is considered the most efficient miner available on the
market and initially came out with a hefty price tag – $2000 to $2700 a unit. If you plan on running
the S9, you will also need to purchase a power supply unit (PSU).Depending upon the release date, the Antminer S9 uses anywhere from 1.3 to
1.5 KW per unit. As of June 2019, quality used/new S9s can be purchased with PSU from $350+ a unit (shipped) depending upon volume.
Antminer S9 Pros
Best hashing rate out there compared to other miners
Self contained and user friendly (even for noobs)
Easy to colo (most miner hosts can offer tech support, replacement parts, etc.)
Antminer S9 Cons
Expensive to purchase and to keep running (electricity and cooling)
You will need to purchase an extra PSU
Hard to find a mining pool for only a few S9s
Antminer S9 Colocation Hosting
If you have Antminer S9 units, what are your options to get them running? You can hire
an electrician to wire up an expensive 220v circuit at your living quarters or office, You
will need to fan/cool them and make sure they are secure. You will need to inform your
roommates, employees or partner that these machines are loud (80dB!) and HOT. Better
yet, you can find a "miner friendly" colocation service. Miner host are located all over
North America, Canada and Europe. Commercial power rates are more economical than
residential rates and qualified hosts can keep your S9 Antminers and other  ASICs (L3+,A3, D3, etc.)
cool and hashing 24x7x365. Our service will source you the best option and quotes from
the most qualified Antminer colocation facilities.
Best deals Q2 2019
Georgia (USA) $50USD  per S9 (all in)
New York State $55USD per S9 (all in, 100+ minimum)
Texas $54USD per S9 (all in, Jan 2019)
Louisiana $53USD per S9 (all in)
Alberta Canada $75USD per S9 (all in)
Kuwait $69USD per S9, 100+ S9s $59USD (all in)
China $75USD per S9 (all in)
Russia $40USD  per S9 (all in)
Iran $39 to $54 per S9 (all in, pricing depends upon volume and payment options)
Larger volumes of 500+ ASICs will receive better discounts
USA & Canada 3 to 6.5¢ (pricing depends on MW, managed and unmanaged pricing available)
Please keep in mind that with the existing market changes,  ASIC hosting prices change on a daily basis based on volume, install time frame, etc. Please contact us directly for a custom quote and we will do our best to get you the most cost-effective quotes available in these hard times for making an ROI.
Other Antminer Colocation Pricing (minimums may apply)
Atlanta area $50/month
Ohio/$67 month
Texas $70/month
Kansas City $80/month
Las Vegas, NV $90/month
New Jersey $100/month
New York State $63/month
Tampa, Fl $95/month
Quebec, CA $75/month
Washington ST – $85/month
Albert Canada – $76/month
Kuwait – $59/month (100+ units)
China – $65/month
Toronto Canada – $76/month
 Alaska $60/month (March 2019)
 Colorado $85/month
The above is NOT our full list of options, we have additional miner hosts all over North America and in Europe. Our database of qualified Antminer Hosts is growing daily. Please contact us today for your set of FREE custom quotes.