Get Colocation Quotes for Chicago Illinois Fast
Chicago Colocation Promotional Pricing
45U Cabinet, 30Amp 208v A/B power, 100Mbps, & 24/7 free reboots. $899/month & free install.
To take advantage of this limited offer, fill out the form above and type "Chicago899″" in the Requirements field. Other promotional pricing is available as well for per U space, 1/2 cabinets, 1/4 racks, 1/2 racks and private cages. Please contact us directly for a custom price quote. Prices and availability change often.
Contact Methods
contact form above
sales@quotecolo.com
call 888-400-5732
With the rise of high-performance computing tasks such as artificial intelligence, machine learning and scientific learning workloads along with the need for high-density racks, seral of the top rated Raleigh colocation hosts offer cabinets and racks with custom cooling with rack power densities up to 80kW. Instead of limited power cabinets with 4kW, companies can choose high kW rack solutions with custom cooling and their high-performance blade servers and GPUs. Utilizing a high-density data center allows for maximized performance, reduced operational risks and monthly costs.
Chicago is the third largest city in America with an estimated population of three million people. 'Chicago' is also home to many large enterprises like Boeing, Motorola and Walgreens. Chicago's economy has grown substantially over the last decade and much of this is due to the it's rising technology sector. With its vast amount of Universities and research centers, Chicago colocation has been a popular place for technology companies to start and grow their business. Chicago is also home to an abundant supply of high quality colocation and data center facilities.
Chicago colocation is a popular choice for companies looking for a home for their critical IT infrastructure. Local companies based in the "Chicagoland" area can find quality data center options in both downtown (Chicago) and in the suburbs like Naperville, Oakbrook and Rockford. Colocation Chicago is the first choice for many companies looking to reach their end clients on both the East and West coast of the continental United States. Internet gaming companies love Chicago server colocation because it gives them faster "ping" and improved latency times across the US.
Outside of downtown Chicago, other data centers can be found in the following cities: Lombard, Arlington Heights, Lisle, Naperville, Oakbrook, Elk Grove, Wood Dale, Schaumburg, Mt Prospect, and Rosemont.
Colocation in Chicago IL pricing varies across the region. The best single colo pricing can be found downtown starting at $50-75 a month. Full cabinets with a 20amp circuit can be sourced at approximately $850 a month in both downtown and in the suburbs. Dedicated servers in 'Chicago' start at $100 a month from well known local data center provider like Steadfast and Singlehop. Cloud hosting typically starts at $50 a month and is based on a client's usage in regards to CPU, RAM and bandwidth.
6 Best Chicago Colocation Servers Hosting Providers
The six best providers in the Chicago area are all set apart because they help you move your servers into a single location that is easier to manage. You can share space with other companies if need to, or you can move all your Internet real estate into one place. The choice is yours, and you will be able to decide how much money and effort you will spend on this. These companies all offer similar services, and they all help you manage your websites and web information better.
Chicago Colocation And Server Hosting
This is a company that is specific to Chicago, and they know how companies in the area work. They are a true Chicago company that has an office in the city that you can get to easily. This is a great resource if you are working in Chicago, and they re great place to start if you are thinking of moving your operations to Chicago.
InfoRelay
InfoRelay is a boutique server colocation and service house. You can go there when you want to get their particular brand of customer service which is different from what other companies are offering. You are going to get a lot of personalized service, and you will be able to ask a lot of questions to make sure that you have gotten the service you need. Every company is different, and you want to get service that is just for your company. The easiest way to get that done is to make sure that you have asked InfoRelay what they can offer as it relates to your dedicated or shared server needs.
Telx Chicago
Telx is a national company that will help you when it comes to Chicago colocation pricing, but they can also help you need to transfer your information to servers in other parts of the country. You get a lot of flexibility when you are working Telx because they have the backing of a national company, but they still have the ability to give you a small amount of space on just one server. It is up to you how you use the space they offer you, and you need to make sure you ask how their service will work for you if you ever move.
FDCServers.net
FDCServers.net offers you an online experience unlike all the others on this list. You will be able to find the servers you need when you come to their website, and you can find all the things you need just by searching their site. You can order server space, and you can even ask for a specific server to use for your company. You get the boutique service that you need, but they can help you on a pretty big scale. They can order your servers, or they can help you make sure that your servers are shared with another company.
Server Central
Server Central is just what it sounds like. You will be able to make sure that you have purchased the servers you need, or you can just put your information on a shared server with other companies. Their colocation services are helpful because they let you move to one place if you want, or they can give you many servers that will hold all your information. You cannot remain safe if you have not chosen the best servers, and Server Central will help you choose those servers. They manage the servers for you, and they charge a fair rate every month to host your information.
Colocation America
Colocation America is a national company, and this is an office they keep in Chicago if you should want to move to Chicago. You do not have to be close to your servers if you do not want to be, but it is really helpful if you want to move around the country or house information in different cities. You can get Colocation America to move some of your information to their center in Chicago, and you can have them move information to other places in the country as needed.
Moving to any of these locations will be very helpful for you, but you have to research each of them before making a move. They all offer competitive prices and service, but you have to be comfortable with what they are selling you. Pick the company that offers the most flexibility, the best service and the most assistance for every server.
Chicago Illinois Colocation Services
Chicago colocation data center providers offer a variety of hosting services to meet their client's outsourced hosted requirements. Some of the more popular services are listed below:
Managed and unmanaged colocation

per U, partial racks/cabinets and private cages.

Managed and unmanaged dedicated servers

Chicago dedicated server providers provide can supply Windows and Linux servers with add on managed services like backup, firewalls, load balancing and storage.

Disaster recovery and business continuity

workplace space with phones, Internet connections and rack space for critical IT equipment.

Private, Public and Hybrid Cloud Hosting

provider supplied the scalable and secure "cloud" so the client can run their business without worrying about the IT infrastructure and network.
You're Only Steps Away From Multiple Free Chicago Colocation Quotes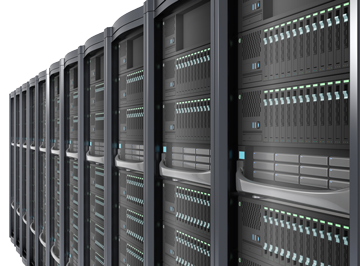 Our service is absolutely free and there is no obligation. Just call 888-400-5732 or submit your requirements on one of our simple forms. We will be in touch and then source you direct quotes from the most qualified and cost-effective Chicago area colocation vendors.
Related Articles