Get Colocation Quotes for Atlanta Georgia Fast
Atlanta Colocation Promotional Pricing – 42U Cabinet, 30Amp 110v power, 50Mbps, & 24/7 free reboots. $649/month & free install. To take advantage of this limited offer, fill out the form above and type "Atlanta 649" in the Requirements field. Other promotional pricing is available as well for per U space, 1/4 racks, 1/2 racks and private cages. Please contact us directly for a custom price quote.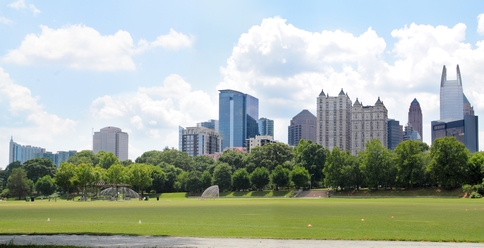 Contact Methods
contact form above
sales@quotecolo.com
call 888-400-5732
text 617-640-0309
When shopping for an Atlanta colocation provider, Atlanta GA clients need to examine several key factors when making a decision. Make a checklist of what is important to your organization and give each variable a score from 1-10. The provider that has the highest score is probably the best data center colocation in Atlanta Georgia to meet your server colocation or your Atlanta Bitcoin mining needs.
6 Best Atlanta Colocation Server Hosting Providers
The opportunities that the internet has afforded us are incredible. Colocation service hosting providers are becoming the best solution for data-driven organizations to back up their data and take care of their security needs. Both start-ups and large organizations are looking to hire a service provider's services to handle their hardware needs. Atlanta ranks second after New York with the best colocation service providers. Here are 6 of the very best:
1. National Net
Despite outsourcing of services, it is important not to lose control to a third party. This colocation provider is one uniquely customized for companies that want to have control over their data servers. Working with National net also gives you a chance to decide whether to outsource the entire process or have a say on how much support you would want to put to good use. You should choose National Net over all the others because it guarantees to grow with the productive needs of your organization due to its scalability. It is a world class organization that ensures accommodation of more traffic and new features such as e-commerce without disruptions to your organization. If you are seeking reliability and a long-term solution, National net most definitely has you covered.
2. Net2atlanta
A good reputation goes a long way. Net2atlanta stands out as the most reputable organization in its industry. This colocation service hosting provider has been there since 1997.With its vast professional base, it is clearly here to stay. Both small and medium sized organizations make good use of its ideal services to grow their businesses. Not only does it have the best customer service but also provides cost effective packages. Anything to maximize the limited resources especially for start-ups, right? With Net2atlanta, you get to maintain your hardware as an organization. Their dedicated team, however, has no problem doing it in the case of any challenges. Working with one of the best guarantees that your servers are in a secure location that is power protected by redundant routers and reliable generators.
3. Sago Networks
An organization that works towards individual dreams. It is a privately owned firm that works with over 15 countries around the globe. With such expertise, you can be sure to be working with the most competent team. Sago Networks provides a dedicated type of hosting. They have around the clock customer service that proves to be very critical.
4. Century Link
Century link boasts of sophistication and innovation. It is the largest innovative facility in Atlanta that sits on 86000sq Ft. of office space. Century link has invested so much on multi-tier security. Its offers solutions in infrastructure and data connectivity. The organization provides solutions for various industries such as telecommunication and financial institutions.
5. Jaguar PC
Jaguar PC boasts of a vast network of IT professionals who continuously offer support for networks and operating systems. The company has an extensive and satisfied clientele enabled by their remarkable customer services. Security is top notch in this endeavor with all day video surveillance, armed security and key cards for access to their main doors.
5. Enterprise Hosting
The company provides a broad range of managed hosting solutions that will meet both your security and reliability needs. It is most suited to work with companies with strict performance. Enterprises hosting grants you the pleasure of managerial access to your server. The host service provides nightly random data backup. Their best security practices comprise a dedicated IP range and VLP to segregate the customer environment from the rest.
6. Internap
This Atlanta data center has invested in infrastructure and security alike. It has a fully equipped office space that is well designed to facilitate maximum resilience. It is one single organization but has nothing short of the best to offer its clients. If you are looking for flexibility as well as transferability with the least disruptions, Internap is the most equipped organization to outsource your colocation services.
Why colocation services? Real estate is relatively expensive, particularly in the major cities. You, therefore, get space to host your hardware and at the same time have total control over it.Furthermore, you get to enjoy more bandwidth than the company would achieve on its own As businesses seek to minimize their operation costs and maximize revenue, colocation host service providers are the best solution.
Get Atlanta Colocation Pricing Quotes Today.
Atlanta Georgia Colocation Services
Our Atlanta colocation providers offer a variety of hosting services to meet their client's needs. Here is a partial list of colocation and hosting services offered:
Carrier neutral colocation

colocation provider supplies the rack space and power and the client can connect directly to the carrier of their choice. Most carrier neutral data center providers in Atlanta will offer connections to well know tier 1 telecom carriers like ATT, Verizon, Century Link, Cogent, etc.

Managed and unmanaged colocation

unmanaged colocation is a better fit for organizations that have a capable IT staff to manage and maintain your company's server architecture. Managed colocation is better for clients who do not have a large and competent IT staff to run their gear.

Managed hosting

provider supplies the dedicated server(s) and can overlay a variety of managed services like backup, security, storage and application support.

Cloud hosting

many Atlanta data centers now offer both private, public and hybrid cloud hosting options to meet their client's hosting requirements. When clients are not interested in owning and maintaining servers, cloud hosting is great option that offers both scalability and mobility for its end users.
Atlanta Georgia Data Center Features
Below are a few examples of what should be analyzed when picking an Atlanta colocation provider:
Data center physical location

How far is the data center from your key IT personnel? Since it will be your responsibility to manage the server infrastructure, make sure the data center is in close proximity to your IT staff. Will your sales team need to bring potential clients to the data center for visits and sales presentations? If so, make sure the data center is accessible by mass transit and automobile.

Data center staffing

Is the data center staffed 24x7? Is this an important feature for your organization? Most qualified colocation providers will offer free "hand services" for simple things like reboots and restarts.

Data center power

Since more and more clients are running streamlined per U servers in their racks, power is a critical component of the data center decision. Does the data center offer redundant feeds to your cabinet? For larger outlays, does the data center offer metered power? Power is probably the most expensive piece of colocation pricing. These are critical things to consider when making a colocation buying decision.

Data center redundancy

Make sure to ask the data center sales rep about redundancy is regards to power, cooling and network bandwidth. Qualified data centers should have all of this in place and then some. Most start of the art data center facilities have been built with redundant power feeds into the facility. This power is typically backed up by redundant diesel generators as well. For cooling, make sure they have redundant cooling architecture and the ability to transfer cooling to specific "hot spots" within their data center floor. Qualified data centers should also have redundant network bandwidth and the ability to cross connect you Internet and telecom lines from your list of preferred tier 1 or tier 2 telecom providers.
Try the QuoteColo service if you are looking for Atlanta colocation services.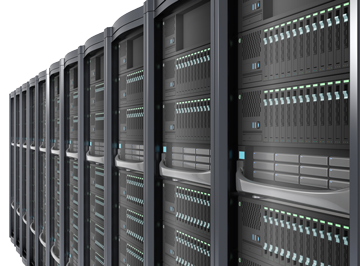 Simply call 888-400-5732 or submit your information on one of our forms. We will review your requirements and source you direct quotes from the best and most qualified colocation providers in Atlanta. You will receive quotes within minutes and there is absolutely no obligation!
Related Articles