Get

Atlanta Georgia 

Colocation Quotes for Fast

Atlanta Georgia Colocation Promotional Pricing

Package 1) 45U Cabinet, 30Amp 220v A+B power, 100Mbps burst to GIGe, /28 IPs & 24/7 free reboots. $899/month & free install.

Package 2) 21U Half Cabinet, 20Amp 110v power, 100Mbps & 24/7 free reboots. $499/month & free install.

Package 3) 1/4 rack, 10Amp 110v power, 50Mbps & 24/7 free reboots. $299/month & free install.

Package 4) 1U rack space, 1Amp 110v power, 300GB transfer 100Mbps port. $79/month & free install.

Other promotional pricing is available as well for per U space, 1/3 racks, and private cages. Please contact us directly for a custom price quote. Prices and availability change often.

Contact Methods
contact form above
sales@quotecolo.com
call 888-400-5732
With the rise of high-performance computing, artificial intelligence and machine learning workloads causing a demand for high-density colocation solutions, many Atlanta colocation providers offer racks with adbanced cooling with rack power densities up to 85kW. Instead of using racks with limited power of 2kW, clients can choose high kW rack solutions with front and rear door cooling and direct-to-chip cooling for their high-performance GPUs. Utilizing a high-density colocation allows for maximized performance, reduced operational risks and overall costs.
When shopping for an Atlanta colocation provider, Atlanta GA clients need to examine several key factors when making a decision. Make a checklist of what is important to your organization and give each variable a score from 1-10. Contact us to start your search!
4 Best Atlanta Data Center locations
1) 345 Courtland Street, NE, Atlanta, GA
General
Tier 3 data center offering 110,000 square feet of carrier neutral space with direct access to the major telecom providers such as Level 3, Windstream, & Cogent Communications. The facility offers ample parking spots and is conveniently located 15 miles from the Hartsfield Jackson International airport.
Network
This facility is ideal for clients looking for a full cabinet or private suite within a carrier neutral Atlanta data center. It offers 10+ major carrier networks and has dark fiber access to 56 Marietta and 180 Peachtree in Atlanta.
Power
Clients can expect to receive redundant power feeds with up to 60Amps of power per rack allowed. The facility is served by Georgia Power which has some of the most cost-effective power rates in the Southeast.
Security & Compliance
Top notch security includes – biometrics, 24×7 support and security cameras. A SOC 2 examination in progress.
Services Offered
44U Lockable Cabinets
Private suites
Custom cages
Cross connects
24×7 remote hands
Our Take
Great option if you are looking for a full cabinet or more in a carrier neutral facility in downtown Atlanta.
2)  1150 White Street, Atlanta, GA
General
Regional data center operator with two data centers in Atlanta. Their main 114,00 sqare foot facility in central Atlanta is on 1150 White Street. The data center operator offers data center colocation, dedicated servers and cloud hosting.
Network
The host offers both a BGP bandwidth option up to 10G and carrier neutral cross connect option to over 10+ telecom provider such as Zayo, Level 3, Cogent, Comast, etc.  Smaller clients typically choose the Zayo/BGP option because it covers all the routes and is more cost-effective from the start.
Power
Clients can be served by 120v or 280v primary and redundant power circuits. The facility has a total of 12 Mega watts of redundant power available.
Security & Compliance
24×7 on site guards, biometrics and CCTV security cameras for all clients. Compliances include SOC, HIPAA, PCI, & FISMA.
Services Offered
Per U colocation
¼,1/2 & full cabinets & racks
Dedicated servers
Private & managed cloud hosting
Our Take
They are a perfect choice for SMBs who less than full rack colocation and clients looking for a quality location downtown at a fair price.
3) 300 Satellite Boulevard, Suwanee, GA
General
Large national data center provider with over 20+ data centers in North America and overseas. Their 200,000+ square foot Suwanee location offers both redundant tier 3 carrier neutral data center space along with the potential for office/work space as well.
Network
They offer direct connections to over 16 telecom carriers and direct cloud connections to AWS, Azure & Google. Dark fiber is available for clients looking to connect to Atlanta's exchange points such as 56 Marietta and 140 Peachtree.
Power
Overall building power is expandable to 56 mega watts and is backed up with 24 generators.
Security & Compliance
24×7 on site guards, biometrics, 8 ft perimeter fence and zoom security cameras are the main features. Compliances include SOC, HIPAA, PCI & HITRUST.
Services Offered
Secure Cabinets
Private Data Suites
Cross connects
AWS, Azure & Google connects
Office/work space
Hybrid/private cloud hosting
Our Take
This a great option for larger colocation clients looking for a data center outside of downtown Atlanta for ease of travel or disaster recovery purposes. Clients looking for a hybrid option to utilize outsourced data center colocation for their legacy systems and compliant applications can still connect their public applications and website to the cloud and save on excessive egress bandwidth charges.
4) 215 Williams Street NW, Atlanta, GA
General
Regional data center operator that leases data center space in 10+ markets across the USA and Amsterdam and Frankfurt. The 5000 square foot Williams street data center offers a variety of hosting services including colocation, dedicated servers, bare metal servers and managed cloud hosting.
Network
Williams Street is well connected back to both 56 Marietta and 140 Peachtree. They offer an IP blend of bandwidth for ASIC miner hosting which includes Comcast, Level 3, DRT and NTT.
Power
N+1 power with 120volt and 208volt feeds available. 100% power uptime SLA.
Security & Compliance
24×7 on site staff, man trap entrance, & 20+ motion cameras are the main security features. Compliances include PCI, HIPAA, and SOC.
Services Offered
Per U colocation
¼,1/2 & full racks/cabinet
Dedicated server
Bare metal servers
GPU servers
Private/managed cloud hosting
Our Take
This host is a great fit for clients looking for colocation in several key markets across the USA – Atlanta, Dallas, Chicago, etc. They offer a variety of services and local support for managed colocation and dedicated servers. Their blended bandwidth product comes standard so clients don't have to worry about managing network traffic.

Our Atlanta colocation providers offer a variety of hosting services to meet their client's needs. Here is a partial list of colocation and hosting services offered:
Carrier neutral colocation

colocation provider supplies the rack space and power and the client can connect directly to the carrier of their choice. Most carrier neutral data center providers in Atlanta will offer connections to well know tier 1 telecom carriers like ATT, Verizon, Century Link, Cogent, etc.

Managed and unmanaged colocation

unmanaged colocation is a better fit for organizations that have a capable IT staff to manage and maintain your company's server architecture. Managed colocation is better for clients who do not have a large and competent IT staff to run their gear.

Managed hosting

provider supplies the dedicated server(s) and can overlay a variety of managed services like backup, security, storage and application support.

Cloud hosting

many Atlanta data centers now offer both private, public and hybrid cloud hosting options to meet their client's hosting requirements. When clients are not interested in owning and maintaining servers, cloud hosting is great option that offers both scalability and mobility for its end users.
Below are a few examples of what should be analyzed when picking an Atlanta colocation provider:
Data center physical location

How far is the data center from your key IT personnel? Since it will be your responsibility to manage the server infrastructure, make sure the data center is in close proximity to your IT staff. Will your sales team need to bring potential clients to the data center for visits and sales presentations? If so, make sure the data center is accessible by mass transit and automobile.

Data center staffing

Is the data center staffed 24x7? Is this an important feature for your organization? Most qualified colocation providers will offer free "hand services" for simple things like reboots and restarts.

Data center power

Since more and more clients are running streamlined per U servers in their racks, power is a critical component of the data center decision. Does the data center offer redundant feeds to your cabinet? For larger outlays, does the data center offer metered power? Power is probably the most expensive piece of colocation pricing. These are critical things to consider when making a colocation buying decision.

Data center redundancy

Make sure to ask the data center sales rep about redundancy is regards to power, cooling and network bandwidth. Qualified data centers should have all of this in place and then some. Most start of the art data center facilities have been built with redundant power feeds into the facility. This power is typically backed up by redundant diesel generators as well. For cooling, make sure they have redundant cooling architecture and the ability to transfer cooling to specific "hot spots" within their data center floor. Qualified data centers should also have redundant network bandwidth and the ability to cross connect you Internet and telecom lines from your list of preferred tier 1 or tier 2 telecom providers.
Try the QuoteColo service if you are looking for Atlanta colocation services.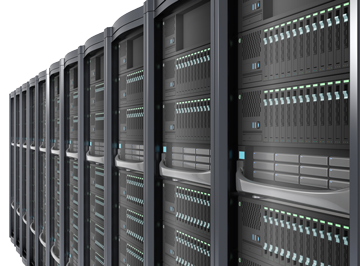 Simply call 888-400-5732 or submit your information on one of our forms. We will review your requirements and source you direct quotes from the best and most qualified colocation providers in Atlanta. You will receive quotes within minutes and there is absolutely no obligation!