Get Colocation Quotes for Dallas Texas Fast
Dallas Colocation Promotional Pricing
Promotion 1) 45U Cabinet, 30Amp 208v A/B power, 1000Mbps, & 24/7 free reboots. $899/month & free install. 45U Cabinet, 20Amp 120v A/B power, 1000Mbps, & 24/7 free reboots. $850/month & free install.
Promotion 2) 21U Half Cabinet, 15Amp 110v power, 100Mbps burst to GIGe & 24/7 free reboots. $499/month & free install.
Promotion 3) 1/4 rack, 10Amp 110v power, 100Mbps burst to GIGe & 24/7 free reboots. $350/month & free install.
Other promotional pricing is available as well for per U space, 1/3 racks, and private cages. Please contact us directly for a custom price quote. Prices and availability change often.
Contact Methods
contact form above
sales@quotecolo.com
call 888-400-5732
With the rise of high-density solutions – artificial intelligence, deep learning, machine learning, scientific learning, etc., several Dallas colocation providers offer racks with custom cooling with rack power densities up to 75kW. Instead of using multiple racks with limited power, clients can choose high kW rack solutions with front and rear door cooling and direct-to-chip cooling for their high-performance GPUs, blade servers, etc. Utilizing a high-density colocation allows for maximized performance and reduced operational risks and costs.
Dallas Colocation is top choice for many companies, from well established companies looking to host their websites and applications, to new start ups looking for a qualified Dallas data center. From our experience, Dallas colocation is also popular for clients who have geographic flexibility; these clients do not require the server(s) to be in their "back yard." Fortunately, the Dallas colocation pricing options are some of the best in the entire country. Clients can find per U pricing starting at $49 a month; this includes 2U, 2amps and 10Mbps unmetered. Clients looking for more space can get a full cabinet, which has 20amps power and 100Mbps unmetered for $499 a month! Pricing and availability change often.
Stemmons Highway data center locations are some of the most popular Dallas data center locations. Several Dallas colocation providers offer space from 1u to private cages within the 1950 Stemmons Freeway data center location. Broadband Bandwidth is available from large tier 1 carries like Level 3, Cogent, Hurricane Electric, Sprint, Verizon, Qwest, ATT and others. Fiber and dark fiber are also available. As you can see, the Dallas colocation market is very dense, so the clients looking for colocation in the area will be able to take advantage of some of the best facilities and most cost-effective pricing in the entire state of Texas.
6 Best Dallas TX Colocation Servers Hosting Providers
Ever since Google's "Pidgeon" Update in 2014, local SEO has grown from a Mom and Pop shop's game into a must-have for all kinds of businesses, both big and small. Google shows people what they want to see, and many people want smaller, more authentic shops and businesses for their shopping, which means that the more localized a business' SEO can become, the easier those local-centric algorithms will find it.
That all ties back to hosting. A local Dallas IP hosting company will favorably factor into those algorithms, letting local businesses be seen by more local searchers whether they are sitting on their personal laptop at home or searching from a mobile device while on the go. Not all colocation centers are created equal. Across the Dallas area, there are several for local businesses to choose from. The primary services provided by each tend to be its building, cooling and power sources, additional bandwidth and the physical security necessary even in a digital world.
These six Dallas colocation centers are at the top of their game when it comes to providing those services.
6. Enterhost
Enterhost owns and operates a Tier-1 data center in Fort Worth, Texas. It invested over 8 million dollars into its facility, which is located below street level in downtown Fort Worth, near the Convention Center. The facility has 20,000 square feet dedicated to its server hosting facility. To provide a degree of physical safety for the data contained in its space, the data center includes a fully redundant set of electrical, mechanical and network infrastructure designed to ensure availability for its clients at the highest levels possible. Some of the available amenities include office space, hosting for individual servers, dedicated and virtual servers, remote hands, cages and suites.
5. CyrusOne Data Centers: Downtown/Lewisville
CyrusOne operates several data centers across the Dallas area. The Lewisville location has a 185 acre campus with 1,100,00 square feet of space, and room to expand with an additional 85 acres for future needs. These are important because as data centers accumulate more clients, and those clients grow, a data center needs the flexibility to grow with those needs. They do have power coming from two independent power grids and are fed by three separate substations, reducing the chances of a power outage affecting the servers. Two things they do not have are independent hosting for individual servers or virtual servers. Those are available at the downtown location run by the same company, which also serves more than 500 customers including nine Fortune 20 companies.
4. TelX Dal1 Data Center
This TelX colocation center offers SSAE 16 SOC2 compliant security for all servers placed within its care. Its services include office space, dedicated servers, suites, footprints, cages and remote hands but it does not provide rack cabinets, dedicated or virtual servers, or hosting for individual servers. Like most Dallas colocation servers, it is earthquake safe but has the additional benefit of being outside any 100 year floodplains. Its security features are top notch: with a full time, round the clock security staff, card key and biometric access control, as well as digitally monitored video and audio. It has a 26-story building with 34,879 square feet leased for servers.
3. Internap
Internap focuses on the basics of hosting, and seeks to fulfill their mission statements of high density, eco-friendly server hosting with maximized customer service, security, and resiliency. Some of the innovations used at the Dallas facility include in-row cooling options and close coupled liquid cooling solutions. This allows them to provide up to 12KW per rack, higher than many in the industry. They work also on keeping hosting as green as possible, reducing fossil fuel consumption, and minimizing their impact on the Earth.
On-site amenities include technical and office spaces complete with televisions, X-boxes, and 24-hour support personnel for technical and server issues. Security personnel also work around the clock, and the servers are protected by both key card and biometric locks.
2. ViaWest Dallas 1-5
ViaWest is a national hybrid IT service provider with locations in 29 cities across the United States. In addition to their colocation services, they also provide their clients with cloud, compliance and IT security packages. The Dallas amenities include office space, suites, rack cabinets and cages, dedicated and virtual servers, and four hours of free remote hands assistance per month. They do not host individual servers. With their hybrid approach they can customize a particular customer's IT hosting needs with a mixture of cloud computing and remote servers as needed. Like Cologix , they are in the INFOMART building, which has the most carriers within a 900-mile radius and a priority electrical feed shared with the Parkland Health Hospital System.
1. Cologix Dallas Data Centers
At Cologix, servers are placed in either rack cabinets or cages. Like ViaWest, they are located in the INFOMART building for server hosting. They specifically have 40,000 square feet of storage space there, and the building contains more than 8700 strands of fiber, making it a solid choice for data storage options. Cologix does provide footprints and remote hands services to its clientele but no office spaces or suites. All of its clients have access to 24/7 technical support teams if anything goes awry, and there is also heavy security including key and biometric doors, security guards, and CCTV.
Its location within the INFOMART building offers additional redundancies on top of Cologix's reliability standards. There are two power feeds from three substations, two uninterruptable power systems and a backup generator in case of emergency. Also, to keep the servers cool, Cologix uses a perimeter computer room air conditioning system with overhead duct supply conduits set up to create hot aisle/cold aisle configuration for maximum efficiency.
QuoteColo offers data centers at the following locations in the DFW area:
• 1950 Stemmons Hwy
• 1333 Stemmons Hwy
• 1949 Stemmons Hwy
• 8435 Stemmons Hwy
• 2323 Bryan St
• 1221 Colt Rd (Plano)
• 7505 John W. Carpenter Hwy
• 801 Cherry St (Fort Worth)
• 2045 Chenault Dr (Carrollton)
• 1009 Jupiter Rd (Plano)
• 4025 Midway Rd (Carrollton)
• 3000 Irving Rd
• 3180 Irving Blvd
• 12712 Park central Dr
• 1001 East Campbell Rd (Richardson)
• 1300 West Mockingbird Ln
• 1150 Regal Rd
• 4101 Bryan St
• 2323 Bryan St
• 307-309 West 7th (Fort Worth)
• 100 E. Royal Ln (Irving)
• 2440 Marsh Ln (Carrollton)
• 6606 Lyndon B Johnson Fwy
• 8310 John Carpenter Fwy
• 202 Live Oak
• 1700 Summit Ave (Plano)
• 5800 Granite Pwy (Plano)
• 400 S. Akard
• 904 Quality Way (Richardson)
• 2501 S. State Hwy (Lewisville)
• 8600 Harry Hines Blvd
Dedicated servers in Dallas are very popular for clients looking for managed hosting solution in the state of Texas. Using QuoteColo's service, several qualified dedicated web hosts will compete for your dedicated server business. Dallas dedicated servers providers will supply the hardware and servers, back up services and security, so that you can concentrate on managing your critical business needs and applications.
Several Dallas colocation providers are now offering cloud hosting as well. Clients can choose between public and private hosting options. Using a hosted cloud infrastructure, clients don't have to worry about managing hardware and network gear and they can concentrate on the non IT functions of running their business. Cloud hosting and Dallas Colocation is attractive because of scalability and cost-effectiveness.
Simplify Your Search for Dallas Colocation - Get Multiple Free, No Obligation Quotes Today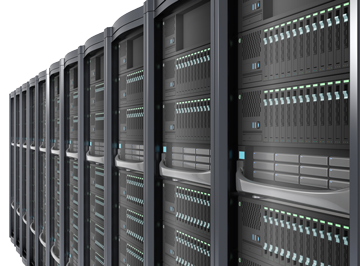 To learn more about the Dallas colocation providers and hosting services in the area, please call 888-400-5732 or email sales (at) quotecolo.com. We will immediately respond and consultant with you to find the best solution for your needs. The QuoteColo service costs nothing and there is no obligation.