Get Colocation Quotes for Los Angeles California Fast
Los Angeles Colocation Pricing
1U, 1Amp 120v, /29 & 100Mbps burst to GIGe – $55/month
2U, 2Amp 120v, /29 & 100Mbps burst to GIGe – $75/month
10U, 10Amp 120v, /27 & 100Mbps burst to GIGe – $300/month
20U, 20Amp 120v, /26 & 100Mbps burst to GIGe – $500/month
48U, 30Amp 220v A&B, /26 & 100Mbps burst to GIGe – $895/month
48U Cabinet, 30Amp 208v A/B power, 100Mbps burst to GIGe, & 24/7 free reboots. $895/month & $895 install. To take advantage of this limited offer, fill out the form above and type "LA 895" in the Requirements field. Other promotional pricing is available as well for per U space, 1/4 racks, 1/2 racks and private cages. Prices and availability change often. Please contact us directly for a custom price quote. Prices and availability change often.
Contact Methods
contact form above
sales@quotecolo.com
call 888-400-5732
With the popularity of artificial intelligence and high performance computing increasing the demand for high-density computing solutions, many Los Angeles data centers offer cabinets and racks with specialized cooling with rack power densities up to 85kW. Instead of using multiple racks with 2kW of power, clients can choose high kW rack solutions with custom cooling for their high-performance GPUs. Utilizing a high-density colocation solution allows for increased machine performance, reduced risks and lower operational costs.
Colocation Los Angeles is a hot topic in these days of outsourced hosting and cloud computing. New start ups, existing SMBs and enterprise companies all seem to be looking for colocation in Los Angeles for their critical IT gear and infrastructure. Colocation in LA is also a perfect fit for companies having uptime issues with their existing office Internet connections and power feeds. Other companies have outgrown their existing in house data center space and need room to grow and add more stable cooling and power features. There is also a new wave of managed web hosting companies using Los Angeles colocation for 'cloud hosting services' such as infrastructure as a service (IAAS) and software as a service (SAAS).
6 Best Los Angeles Colocation Servers Hosting Providers
Colocation centers are typically best for mid-sized businesses and growing start ups, especially Internet related businesses to support their IT needs. They are also referred to as colo, carrier hotels, or spelled as co-location. Mid-sized businesses rent this type of data center service that provides bandwidth, space and equipment. Also, it's best to use a colocation center within the city you live in. Local colocation centers are usually better to serve your business more promptly. The bandwidth, space, and equipment tend to be better since you are within the confines of the city where the center is located, and overall better service is right at your reach. So it won't be in the business best interest to obtain collocation services from Chicago if you live in Los Angeles. Not to mention it's more beneficial with local SEO rankings with having your website IP to be with a Los Angeles company's hosting service located within the state of California instead of other states.
Your business is your baby, and no one wants less than what's best for his/her baby. This also applies to choosing the best colocation center. In addition to bandwidth, equipment, and space, colocation centers provide physical security, cooling, power, and space for the storage, networking equipment, and server of businesses. These provisions are connected to various network service providers and telecommunications with affordability and easy installation.
All that colocation services have to offer is priceless, and so, it will behoove every mid-sized business owner to get the best. Having said this, the following are six of the best Los Angeles colocation servers hosting providers along with what makes them the best:
1. CoreSite
1 Wilshire Blvd
Los Angeles, CA 90017
They have iconic colocation recognition, and they have unmatched connectivity. This company is also called One Wilshire. Their high performance and high scalability are enabled by their dark fiber tethering of their facility having more than 200 networks, and possessing almost 206 IT and cloud service providers.
2. Telehouse
626 Wilshire Blvd
Los Angeles, CA 90017
It's called 626W or LAIIX in Los Angeles, and it has a great array of connectivity carriers. They also have dark fiber connectivity, and it's built on high speed Layer-2 platform. With them, their content providers, carriers, and Internet service providers have the ability to be cost efficient in exchanging IP traffic of speeds up to 10 GB Ethernet. This allows an increase in overall performance, and transit costs are reduced. Additionally, primary and secondary IP routing are offered through its fast switching capabilities.
3. Level 3
600 Wilshire Blvd
Los Angeles, CA 90017
They have various interconnection services available, including professional and managed services, content distributions, level 3 network, UC&C, voice, and security.
Other features that make them stand out above the rest include the following: the choice of standalone or cross connects of bulk cable in various connectors, sizes, and cable types; over 20 leading cloud providers, such as Office 365, Microsoft AzureTM, and AWS; monitoring of the building management system; on-site staffing; system of dual authentication; and security control procedures that are multi-layered and stringent.
4. Colocation America
707 Wilshire Blvd
Los Angeles, CA 90017
They have uptime guarantee; fast and reliable connectivity; and all the top of the line services required for extraordinary and proficient operations.
5. C I Host
3550 Wilshire Blvd, 7th Floor
Los Angeles, CA 90010
They have over 18 years of experience with enterprise managed dedicated servers, managed web hosting, and single and multiple server colocation. They offer a full spectrum of services, including managed dedicated servers; dedicated, business Internet connectivity; server colocation; shared web hosting; and load and clustered balanced servers. Other amazing aspects of this company are as follows: backbone of multiple 10 GB; more than 10 carriers; over 99.999% uptime; 24 hour data center monitoring; 24 hour operations support center; 24/7 on-site support; friendly and knowledgeable staff; and superior customer service.
6. Vertex SSX
615 S Grand Ave
Los Angeles, CA 90017
Vertex SSX (Super Switch Exchange) is an extraordinary, carrier-neutral collocation center, and data/voice wholesale communications provider that offers premier telecommunications gateway. They have been in business for about 20 years, and they have multilingual support and technicians who are available 24/7.
Benefits
There are so many benefits to having a great colocation service for your business. Many of these reasons lead to better local SEO results on search engines, like Google, Bing, and Yahoo. No one knows better about the local area like a local data and web hosting center. And if they provide good service, your business would most likely have a higher rating within the search engines due to faster speeds, better uptime, and other outstanding tools that colocation centers would provide for your site.
The top six colocation services providers above exceeds in the benefits listed above. There are some good Los Angeles colocation services providers that provide some of the same benefits, but they are not quite as good as the companies listed above. And besides those benefits, a good LA colocation center offers other great aspects. The top six colocation companies also have these benefits; however, what's listed above makes them stand out above their competitors. Besides that, the following are other benefits of a good colocation service provider: Better access to Bitcoin miner hosting power and space, disaster recovery, cooling, badge access, biometric access, logging, video surveillance, other physical security measures, real time and live monitoring, redundant systems for mitigating problems, lower cost in higher bandwidth, lower cost in lower network latency, and specialist staff and engineers. With all these benefits and knowing the best companies in collocation services in LA, it will behoove any mid-sized business to obtain their services in order to stay abreast in highly competitive LA.
Los Angeles California Colocation Services
Los Angeles colocation providers offer a variety of colocation space, power and bandwidth options to choose from. Below are some of the more popular Los Angeles colocation services:
Per U colocation

one "U" is 1.75" of server thickness. Per U pricing starts at $50 a month which includes 1amp of 110v power and a 10Mbps Internet connection.

Partial rack colocation

¼, 1/3 and ½ open rack and secure cabinet options. ¼ rack pricing starts at $250 a month which includes 8amps of 110v power and a 10Mbps Internet connection.

Full rack colocation

42U and 44U open rack and secure cabinet options. Full cabinet colocation pricing in LA starts at $550 a month which includes 20amp 110v power and a 100Mbps Internet connection.

Private cage colocation

private cages with 2, 4, 6, 8 or 10 racks are standard. Power is supplied in either 20 or 30amp 110v, 208v or 220v. Redundant power is also available.

Custom Suites

for clients looking for more than 10 racks and those who require additional workspace for desks, phones and other office gear. Custom suite clients can also choose from a variety of power options including redundant 110v feeds, 208v feeds and metered (measured) power.
Los Angeles California Data Center Features
Companies that lack the will power and technical expertise to manage complex servers and network gear can choose from a variety of Los Angeles dedicated server options. Compared to low cost shared hosting, dedicated servers in Los Angeles offer the following advantages:
Security

private secure server not shared with other customers. Dedicated IP space as well.

Performance and Reliability

since it is your own private server, you will not be slowed down or hindered by other clients sharing the same server CPU, memory and disk space.

Bandwidth Speed

Los Angeles dedicated servers offer great speeds and ping times to the West Coast and Asia clients.
Out of all the Los Angeles data center facilities listed above, One Wilshire colocation is one of the most well known and popular data centers locations for a variety of reasons. Clients can choose from over 400+ domestic and International carriers. One Wilshire has dark fiber links to almost every other data center address in LA, making it a West coast hub for Internet traffic. One Wilshire also offers superb connectivity options for companies looking to connect with clients in the Pacific Rim.
If colocation in Los Angeles is an option for your business, please give the QuoteColo service a try.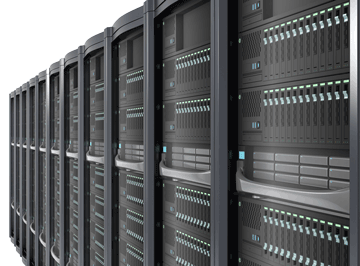 Call 888-400-5732 or send your requirements using the submit form. We will immediately connect with you and then source you the most cost-effective colocation pricing from the best LA data centers. The service costs you nothing and there is never an obligation.