Get Virginia Colocation Pricing Quotes Fast
2020 Promotional Pricing*
Manassas, VA Half Cabinet Promotions (burstable to GIGe)
.96kW half cabinet with 50Mbps, $299/month, waived setup
1.44kW half cabinet with 50Mbps, $399/month, waived setup
1.66kW half cabinet with 50Mbps, $449 per month with waived setup
1.92kW half cabinet with 50Mbps, $499 per month with waived setup
2.88kW half cabinet with 50Mbps, $699 per month with waived setup
3.328kW half cabinet with 50Mbps, $799 per month with waived setup
Reston Full Locking Cabinet Option 1
1x30A 208VAC Protected Power Circuit (4.92kW Usable)
24/7 Facility Access with 3 Included Access Profiles
10Mbps burst to 100Mbps Internet Bandwidth with /28 of IP Space
Monthly:  $799
Reston Full Locking Cabinet Option 2
2x20A 120VAC Protected Power Circuits (A+B Power, 1.92kW Usable)
24/7 Facility Access with 3 Included Access Profiles
100Mbps Unmetered Internet Bandwidth with /28 of IP Space
Monthly: $695 
Reston Full Locking Cabinet Option 3
1x30A 208VAC Protected Power Circuit (4.92kW Usable)
24/7 Facility Access with 3 Included Access Profiles
100Mbps Unmetered Internet Bandwidth with /28 of IP Space
Monthly: $995 
Reston Half Locking Cabinet Option 4
1x20A 120VAC Protected Power Circuit
24/7 Facility Access with 3 Included Access Profiles
100Mbps Unmetered Internet Bandwidth with /28 of IP Space
Monthly: $595 
*Other promotional pricing is available as well for per U space, 1/4 racks, 1/2 racks, private cages and higher bandwidth levels. Please contact us directly for a custom price quote at sales (at) quotecolo.com.
Contact methods
fill out the form above
text 617 640 0309
call 888-400-5732
email sales (at) quotecolo.com
The State of Virginia is a hot spot for clients looking for an East Coast presence for their critical IT infrastructure. In northern Virginia, many well know colocation providers like Equinix and ATT offer colocation in Virginia data centers in cities like Reston, Ashburn, Fairfax, Vinenna, and in Sterling. In the southern part of Virginia, there are many quality colocation data centers in the metro Richmond area.
Clients looking for colocation in Virginia services should tour several data centers before making an ultimate decision. Depending upon your specific space, power and bandwidth requirements, you should look at both well known national colocation providers and local colocation data centers as well. National providers will give your IT personnel a "peace of mind" and an extra "marketing" advantage while local providers will allow for more flexibility and more cost-effective price points. When analyzing 'Virginia colocation data centers', clients need to look at all the important critical data center components like power redundancy, cooling, IT staffing and network and physical security. To view a comprehensive list of things to look for, please check out our top 10 tips to finding a colocation provider.
QuoteColo offers free, no obligation quotes from the most qualified and cost-effective Virginia colocation providers. Below is a partial list of data center locations in Virginia VA:
Ashburn
21561 Beaumeade Circle
21635 Red Rum Dr
44480 Hastings Dr
44521 Hastings Dr
44664 Guilford Dr
Reston
12100 SunriseValley Drive
510 Huntmar Park Dr
11513 Sunset Hills Rd
1780 Business Center Dr
Vienna
1920 Gallows Rd
7990 Application Court
8502 Tyco Rd
8201 Greensboro Dr
Richmond
8801 Park Central Dr
4551 Cox Rd
6000 Technology Blvd
7474 Lee Davis Rd
Our Virginia colocation providers offers a variety of services to meet their client needs. Some of the more popular services are listed below:
Rack Space – per U, partial racks, half racks/cabinets, full racks/cabinets and private cages and suites.
Dedicated Servers – self and full managed Linux and Windows dedicated servers with OS support, managed security, back up and storage.
Private Cloud Hosting – secure and scalable private cloud server hosting that meets industry compliances like Sarbanes Oxley, SSA16E and HIPPA.
Public Cloud Hosting – scalable and cost-effective public cloud services for both the enterprise and SMBs.
Hybrid Cloud Hosting – secure, scalable and flexible hybrid clouds that allow clients to "mix and match" both public, private clouds and dedicated and collocated infrastructure.
Colocation Virginia pricing varies depending upon a client's space, power and bandwidth requirements. For the smaller requirements like 1 or 2U, clients can find great deals for 2U, 2amps and 10Mbps for less than $100 a month. Secure half cabinets with 15amp power and 10Mbps start at $500 a month. Full cabinets with 20amp power and 10Mbps start at $800 a month. Additional 20amp and 30amp feeds will add another $250-300 to your monthly bill. Private cage pricing is typically priced on an individual case basis but typically starts at $2000 a month for a two rack private cage. To view some great online colocation pricing from a reputable and stable provider in VA, check out Connex Internet's pricing plans.
Virginia dedicated server pricing starts at $100 a month for a basic Linux server while mid range Linux and Windows dedicated servers start at $250 a month.  Clients looking for additional managed services like backup and firewalls should expect to pay an extra $100-200 a month.
Virginia cloud hosting pricing varies across the board. Public cloud servers start at less than $50 a month and vary by usage. Private and hybrid cloud pricing is typically more expensive because of the added layer of security and customization. Clients can expect to pay $500+ a month for those types of solutions.
If Your Firm is in the Market for Colocation in Virginia, Please Give QuoteColo's Free Service a Try.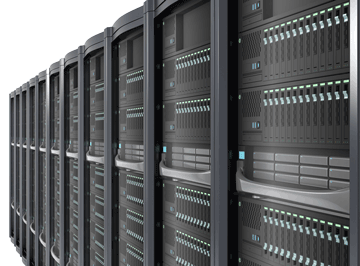 The process is simple – just submit your information on one of our easy forms or call 888-400-5732. We will review your specifications and let you know if we have any questions. Your finalized requirements will be sent to several qualified Virginia colocation providers that can meet your outsourced hosting needs.
With just one call or email, you will be on the way to receiving the most cost-effective quotes from the most qualified Virginia colocation providers. Our service is free and there is no obligation!