Get Colocation Quotes for Denver Colorado Fast
General Denver Colocation Pricing:*
1U, 1Amps 110v & 300GB transfer on a 100Mbps – $69/month
12U, 10Amps 110v & 50Mbps burst to 100Mbps – $349/month
22U, 20Amps 110v & 50Mbps burst to 100Mbps – $599/month
42U, 20Amps 110v & 50Mbps burst to 100Mbps – $899/month
* Custom price quotes are available, please contact us for more specifics.
Contact Methods
contact form above
sales@quotecolo.com
call 888-400-5732
text 617-640-0309
Finest Denver Colocation and Web Hosting Pricing in CO
1. Centurion Systems
Centurion Systems is a company that's based in Denver, Colorado. The primary focuses at Centurion Systems are colocation, dedicated hosting, Internet shared hosting and managed services. Website development is also a priority for the team at Centurion Systems. This company is notable due to the fact that it offers round-the-clock customer support via telephone. This 24/7 support helps dedicated hosting clients attain the guidance and advice they need. The hosting options that are offered by Centurion Systems can be beneficial for businesses and individuals that are operating applications that are anywhere between big and small and size. They are appropriate for clients using Windows or Linux.
2. Vitelity
Vitelity is a company that provides full VoIP (Voice over IP) server hosting services. Its VoIP-Optimized data facility is in Denver. Vitelity's services are suitable for any kind of PBX (Private Branch Exchange) platform. Examples are Elastix, FreePBX, 3CX and Asterisk. If you recruit Vitelity to take care of all of your hosted PBX requirements, you can enjoy the convenience of certified technicians. These professionals can offer setup and support service. Many clients enjoy working with Vitelity thanks to its speedy work. The Vitelity team frequently provides clients with the comfort and ease of same-day turnaround.
3. Vertical Switch
Vertical Switch is a web hosting firm that offers "performance based" services to its clients. Its office is located in the heart of Denver on Broadway. Vertical Switch's key services include dedicated hosting, cloud hosting and reseller web hosting. The company's dedicated hosting is memorable due to its solid customer support and service. Its cloud hosting is memorable due to its superb application performance and page loads. Its reseller web hosting, last but not least, is beloved among customers courtesy of its CMS (Content Management System) optimization and limitless websites. Vertical Switch is so confident in its services that it gives people the opportunity to sign up for complimentary web hosting trials.
4. HostWorks Inc.
HostWorks Inc. is a Denver dedicated hosting service business that has been in operation since 1996. This company can be a great choice for businesses that are in need of eCommerce assistance. Flexibility is a massive priority for the team at HostWorks Inc. HostWork's staff members strive to give clients the most in-depth "business-to-consumer" and "business-to-business" support possible. Clients who sign up for hosting service from HostWorks Inc. receive an array of conveniences and benefits. These include email accounts, backup, extra domain names and FTP (File Transfer Protocol) accounts. The firm's colocating hosting is excellent for those who need burstable bandwith that's unlimited.
5. Handy Networks LLC
Handy Networks LLC is a Denver business that specializes day in and day out in strong web hosting answers. The company has been a force in the web hosting world since launching in 1997. Handy Networks LLC has many loyal customers for a variety of big reasons. People admire the company's highly affordable rates. They also admire the company's self managed dedicated servers. People can opt to receive customized server configurations when they sign up for self managed dedicated servers. People who sign up for Handy Networks' "truly managed" hosting assistance, on the other hand, can receive many diverse custom options. A couple examples of these are both clustered systems and load balancers.
6. PrecisionPages.com
PrecisionPages.com is a renowned web hosting customer that has many clients in and around Denver. Some highlights of PrecisionPages.com include 99.95 percent uptime, third party DNS (Domain Name System) hosting, speedy hosting and round-the-clock website monitoring. PrecisionPages.com is a notable web hosting company due to the fact that it handles urgent situations extremely quickly. If a customer has a pressing web hosting situation on his or her hands, he or she can count on the PrecisionPages.com support team to respond without delay. If an individual is interested in a CMS powered website that can run in a speedy manner, PrecisionPages.com can be the perfect answer. PrecisionPages.com can also be highly beneficial for clients that possess distinct and one-of-a-kind security requirements and preferences.
7. ProSolutions, Inc.
ProSolutions, Inc. is a reliable Denver web hosting firm that can accommodate all types of marketplace requirements. ProSolutions, Inc. can make a one-stop destination for clients who are searching for all different kinds of services. Apart from web hosting, ProSolutions, Inc. also offers in-depth Internet marketing, eCommerce, website development, storage and IT (information technology) assistance. Some of the diverse specialties that are available to customers of this company include C-panel hosting, managed hosting, database web hosting assistance, data center hosting, colocation hosting, shared hosting and dedicated hosting. ProSolutions, Inc. is an established business that is known throughout Denver for its highly economical prices.
8. Beanstalk Solar Hosting
Beanstalk Solar Hosting is a celebrated Unleaded Group division that is situated in Denver. It has been in business since 2000. Clients who are interested in dependable web hosting assistance that also happens to be kind to the environment may want to learn more about Beanstalk Solar Hosting's exciting and innovative offerings. The company's solar hosting relies on a 3.7 kilowatt solar electric PV (photovoltaic) system. Adobe Solar of Colorado handled installation duties for this intricate system. Beanstalk Solar Hosting can make a solid web hosting company for all varieties of clients. The company can assist business clients that require high-speed hosting. The company can, at the same time, be an excellent hosting source for people who simply require basic website hosting. An individual who is looking for high-quality secured website hosting can count on the Beanstalk Solar Hosting team to accommodate all of his or her needs and beyond. Detailed support is a major focal point for the staff at Beanstalk Solar Hosting. People who have questions that involve the company's services can receive answers at all hours of the day or night. Beanstalk Solar Hosting's hard-working support staff is on hand 24 hours a day, no exceptions.
Get Denver Colocation Pricing Today.
Get Your Free, No Obligation Quotes Direct from Denver Colocation Providers Today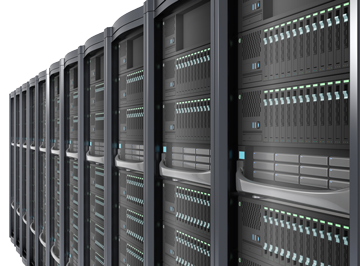 To receive direct quotes for colocation in Denver, please call 888-400-5732 or email sales (at) quotecolo.com. We will get you in touch with the most cost-effective providers that are the best fit for your specific hosting requirements.
Related Articles